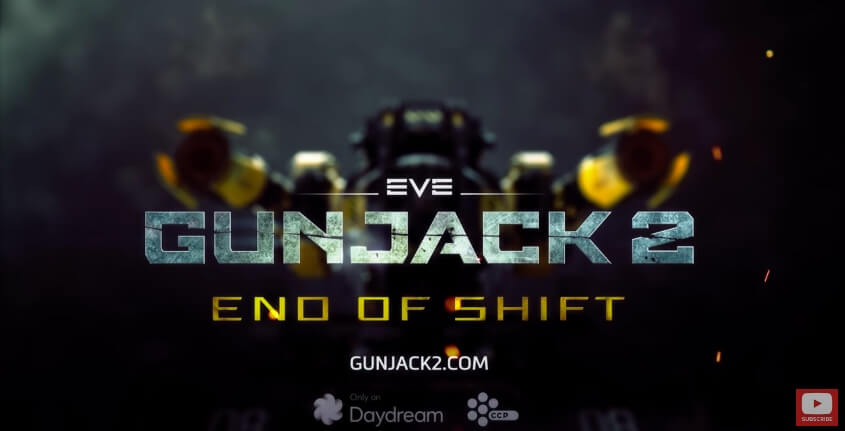 CCP Games hat Gunjack 2: End of Shift angekündigt – den Nachfolger des erfolgreichen Virtual-Reality-Shooters Gunjack, der derzeit für die Samsung Gear VR-, Oculus Rift– und HTC Vive VR-Plattformen erhältlich ist. Gunjack 2: End of Shift erscheint im November 2016 exklusiv für Googles Virtual-Reality-Plattform Daydream.
Gunjack 2 wird von CCPs Studio in Shanghai entwickelt, das sich in kürzester Zeit als ein führender Entwickler hochwertiger VR-Unterhaltung für mobile Geräte etablieren konnte.
"Wir sind sehr gespannt auf die Daydream-Plattform und ihre Bedeutung für die virtuelle Realität", so Hilmar Veigar Pétursson, CEO von CCP. "Die Zusammenarbeit mit Google bei der Entwicklung von Gunjack 2 für die Daydream-Plattform war eine tolle Erfahrung. Mit dem Start unseres ersten VR-Titels schlug CCP letztes Jahr ein neues Kapitel auf. Der anstehende Release des Nachfolgers für die Daydream-Plattform zeugt von unserem Engagement für VR-Gaming und -Unterhaltung."
Gunjack 2: End of Shift bietet eine nahtlose Einbindung des Daydream-Controllers. Mit ihm können die Spieler auf Schwärme von Gegnern zielen und sie abschießen. Zudem können sie mit dem Controller Spezialwaffen strategisch einsetzen und Energieschilde aktivieren, um gefährliche Situationen zu überstehen. Der Titel hält täglich neue Missionen bereit und motiviert so immer wieder zum Spielen.
Präsenz und Storytelling sind elementare Bestandteile des neuen Abenteuers. In Gunjack 2: End of Shift werden Filmsequenzen und Sprachausgabe eingesetzt, um den Spielern ein Erlebnis von nie dagewesener Tiefe zu geben. Dabei können sie die ganze Action erleben, während sich die Handlung des Spiels entfaltet.
"In Gunjack 2 geht es darum, Massen an Gegnern zu eliminieren. Dank Googles Daydream-Controller fühlt sich das Spielerlebnis überraschend natürlich an und bietet noch mehr Spielspaß", so Jean-Charles Gaudechon, ausführender Produzent von Gunjack 2: End of Shift. "Mit Gunjack 2 erweitern wir die Grenzen dessen, was in VR-Spielen für mobile Geräte möglich ist."
In Gunjack 2: End of Shift verschlägt es die Spieler auf ein Minenschiff im Outer Ring des EVE-Universums. Die riesige Kubera – halb Schiff, halb Raumstation – ist das Zuhause der Spieler. Sie liegt fernab aller Annehmlichkeiten der Zivilisation.
In New Eden kämpft jeder – manche um Macht, andere um Geld. Doch hier, am Rande des Universums, kämpfen die meisten täglich ums schlichte Überleben. Als Geschützturm-Operator müssen die Spieler Wellen von Angreifern zerstören. Zusammen mit den Besatzungsmitgliedern gilt es, die Station zu verteidigen.
Bei der Crew handelt es sich nicht etwa um Soldaten, sondern um Überlebende, den Schrecken potenzieller Plünderer. Den Spielern steht ein ansehnliches Waffenarsenal zur Verfügung. Als Gunjack beschützen sie die Kubera, ihre wertvolle Ladung und die Mannschaft vor Banditen, die das Schiff zerstören wollen.
Weitere Informationen gibt es auf http://www.gunjack2.com/
Mehr PC, Mac- und Konsolen Spiele-News