Square Enix gab kürzlich bekannt, dass von dem kürzlich veröffentlichten Rollenspiel FINAL FANTASY XII THE ZODIAC AGE weltweit mittlerweile über eine Million Exemplare ausgeliefert wurden.
Die ultimative Version des Klassikers der FINAL FANTASY-Serie führt eine Vielzahl an Verbesserungen ein, darunter nicht nur eine überarbeitete HD-Grafik und 7.1-Sound, sondern auch ein aktualisiertes Kampfsystem. Spieler können die wundervolle Welt von Ivalice erleben wie nie zuvor.
"Vielen Dank an all die Fans, die uns geholfen haben, diesen Meilenstein zu erreichen", sagt Produzent Hiroaki Kato. "Die Reaktionen der neuen Spieler und der Fans des Originals waren überwältigend."
Zur Feier wurde ein neues Video veröffentlicht, dass Ihr euch hier anschauen könnt:
ARVE Error: Mode: lazyload not available (ARVE Pro not active?), switching to normal mode

Im Zuge dieses Meilensteins wurde außerdem ein neues Artwork des bekannten Künstlers Isamu Kamikokuryo enthüllt.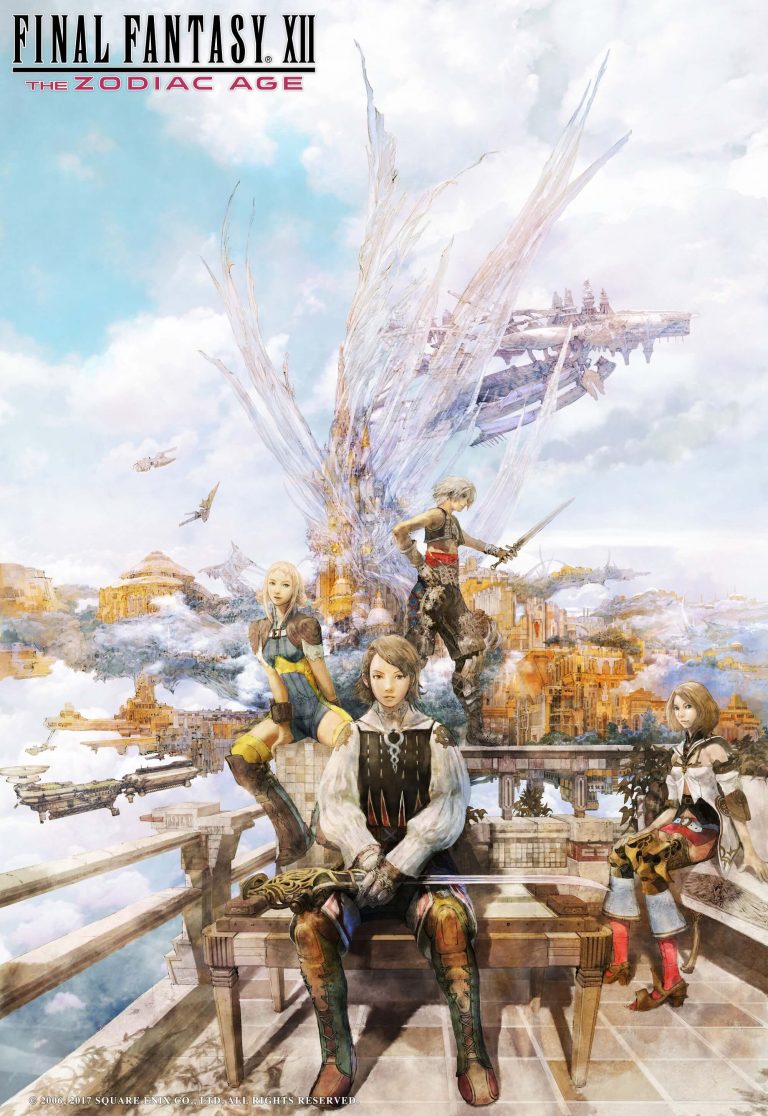 FINAL FANTASY XII: THE ZODIAC AGE ist exklusiv für die PlayStation 4 erhältlich.
Bestell-Links:
Amazon: http://amzn.to/2yVpUfD
Gamestop: https://www.gamestop.de/Platform/Games/43551
Limitierte Collector's Edition: https://store.eu.square-enix.com/de/product/440377/final-fantasy-xii-the-zodiac-age-collector-s-edition-ps4
FINAL FANTASY XII: THE ZODIAC AGE im Detail:
• HD-Grafik der neusten Generation, inklusive optimierter Charaktere und Filmsequenzen
• 7.1 Surround-Sound mit HD-Tonspur und neu aufgenommener Hintergrundmusik
• Optionaler Wechsel zwischen originalem und neu aufgelegtem Soundtrack
• Neuer Prüfungsmodus, in denen es die Spieler mit Monstern und Gegnern in bis zu 100 aufeinanderfolgenden Kämpfen aufnehmen müssen
• Gameplay-Verbesserungen wie etwa der Turbo-Modus zur schnellen Reise, PlayStation-Trophäen sowie Share-Funktionen, automatisches Speichern und verkürzte Ladezeiten
• Unzählige Stunden voller Spielspaß und Abenteuer, inklusive Jagdmissionen, Kämpfen und Mini-Spielen.