2018 wird ein fantastisches Jahr für ONE PIECE Fans. Zur Feier des 20. Jubiläums der Strohhutpiraten kündigt BANDAI NAMCO Entertainment Europe ONE PIECE WORLD SEEKER an. Dieses soll 2018 für PlayStation 4, Xbox One und PC, als Teil des ONE PIECE Big Projects, erscheinen.
Zuvor bekannt unter dem Decknamen DAWN, werden Spieler in ONE PIECE WORLD SEEKER als Ruffy die Möglichkeit haben eine Welt mit nahtloser Action und offener Umgebung zu erkunden.
ONE PIECE WORLD SEEKER erscheint 2018 für PlayStation 4, Xbox One und PC.
Artwork: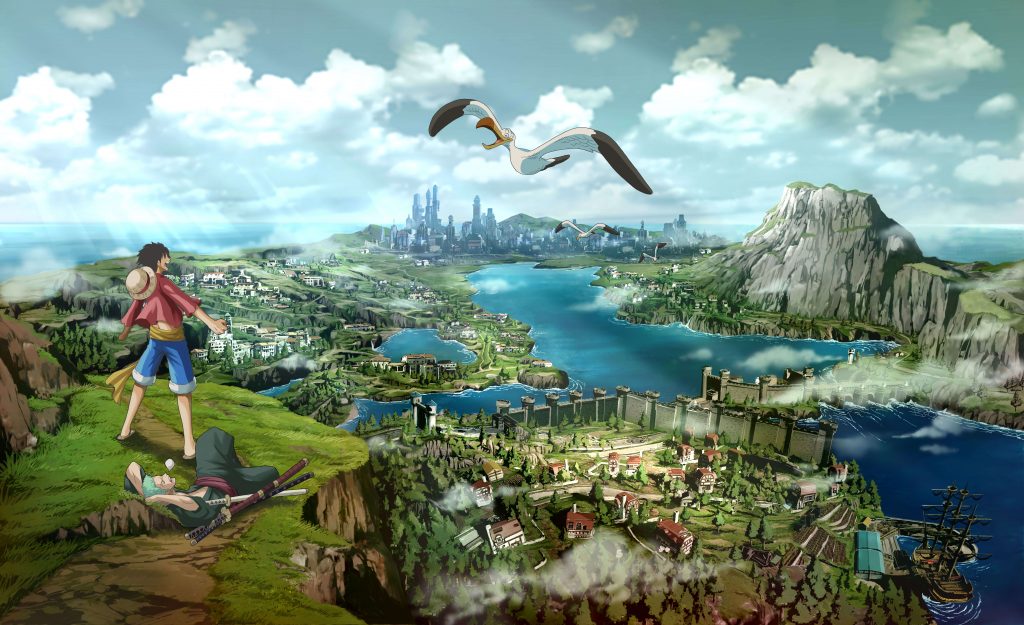 Fakten zum Game:
ONE PIECE: World Seeker
Fact Sheet Brief
Title: ONE PIECE: World Seeker
Developer: Ganbarion
Publisher: BANDAI NAMCO Entertainment Europe
Genre: Action Adventure
Platform: PS4 / Xbox One / Steam
Players: 1 (Offline)
VO: Japanese
Subtitle: EFIGS
Release Date: 2018
Copy:The Freedom of the Pirate King!
Discover an all-new ONE PIECE adventure in ONE PIECE: World Seeker! Luffy and the Straw Hat Pirates are back in an all-new Epic story that puts players' into Luffy's shoes, as he battles and explores an expansive and seamless world. Open landscapes providemany paths for players to experience Luffy's gum-gum abilities and swing into action. ONE PIECE: World Seeker is the biggest ONE PIECE game to date!
•
A ONE PIECE adventure with a new Island to explore
•
Explore seamless and expansive areas in an all-new ONE PIECE tale
•
Experience what it feels to be Luffy with all of his abilities
•
An Epic Adventure to celebrate ONE PIECE's 20
th
Anniversary!